T H E  B U Z Z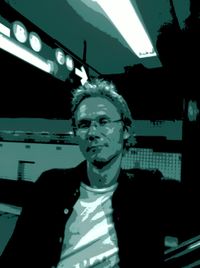 Design by https://www.hnossdesign.com
12.13.20 I was fortunate to have my collection of saxophone advanced etudes, Book of Mirrors, published by the venerable Norsk Musikforlag (Norway). The book can be obtained here: https://musikkforlagene.no/butikk/ole-mathisen-book-of-mirrors/
12.13.17 I was invited to bring a group to the radio station WKCR to record a set of music. Here's what transpired! https://soundcloud.com/user-927156207/ole-mathisen-archways-trio-on-wkcr
08.20.17 My previous album, 7 Seconds to Sundown (sold out as flash drive!), is now uploaded to Bandcamp https://olemathisen.bandcamp.com/album/7-seconds-to-sundown and is available for purchase in high resolution formats.
07.06.17 The Ole Mathisen Floating Points Album is now for sale on this site! Click on the Floating Points Album button to purchase. Sonorous microtonal and liquid rhythmic chamber jazz featuring stellar performances by Amir ElSaffar, Bobby Avey, and Gregg August.
04.20.17 I am happy to announce that the Floating Points recording from Spectrum last December will be available in June with a concert at the Jazz Gallery on June 22 marking the release! - sonorous microtonal and liquid rhythmic chamber jazz inspired by elusive reference points and unpredictability in natural phenomena. More info will be posted right here!
11.16.16 Nature is endlessly fascinating and unpredictable. The sound of crashing waves or the rustling of leaves never gets old. What if music had that same effect? Come down to hear the Floating Points suite at Spectrum Friday December 2nd at 8:30PM.
08.22.16 I composed a number of new pieces this month! The new project is called Floating Points and I will be presenting the new music throughout the fall (see calendar).
04.11.16 Lots of traveling this month with Amir ElSaffar's Rivers of Sound and his Two Rivers Ensemble, and in May I am happy to be presenting my own projects at the Trondheim Jazzfest in Norway (May7) and at the Festival De Jazz Nuevo Leon in Monterrey Mexico (May 12).
12.07.15 The Take Off Collective is once again going full tilt at ShapeShifter Lab on Tuesday December 22nd at 9PM! Join us for a wild ride into the holiday season.
10.03.15 The new album, 7 SECONDS TO SUNDOWN, available exclusively right here! Click on the Outlier Ensemble Album tab to purchase.
09.01.15 I am happy that Hot House Jazz Guide featured an interview with me this month! Topics include the upcoming Outlier Ensemble album release concert at Spectrum this Thursday Sept. 3rd, what I am trying to accomplish musically with the group, past experiences, etc. Go to Hot House and scroll down the page to read, or go to the PRESS-Articles section of this site. Click to enlarge.
08.08.15 Looking forward to a busy fall coming up! Two fall tours with Amir ElSaffar and Two Rivers, promoting the new album, Crisis. But first, my own record release concert at the wonderful downtown venue, Spectrum, on Thursday September 3rd, with the Outlier Ensemble, featuring Julian Waterfall Pollack and Marko Djordjevic! Everyone that comes to the show gets a FREE COPY OF THE ALBUM!
07.19.15 Solo performance coming up this Tuesday, 7.21, at ShapeShifter Lab in Brooklyn! I have prepared a bunch of wild stuff, some of which may not be advisable on a saxophone:-)
06.22.15 Jazz at Lincoln Center put up an instructional video where I demonstrate my double tonguing technique! Go to the MUSIC-Video page to see it.
06.01.15 Join The Take Off Collective this Sunday, June 7th, for another wild outing of electro-acoustic free jazz at the ShapeShifter Lab in Brooklyn! I am playing alongside the two greats, Matt Garrison and Marko Djordjevic.
12.21.14 A flurry of activity with the Ole Mathisen Outlier trio this past week, culminating in a wonderful recording, featuring Marko Djordjevic and Julian Pollack. I am currently mixing - look out for tracks/videos coming to youtube soon!!
09.25.14 Busy fall coming up! Very excited to have my two latest compositions premiered; "Furert og Vœrbitter," written for Helix! the new music ensemble and "shadowline," written for Nouveau Classical Project.
07.10.14 Last week I was on the jury for a big band writing competition in the Balkans. Great to see the local rhythmic fare reflected in the charts.
03.02.14 Wednesday, Matt, Marko and Ole are back at ShapeShifter Lab. On Sunday Ole will be playing at nublu with Vana Gierig. Inspired session Sunday afternoon with videographer InigoGarayo. One camera, one horn, no edits. Video coming soon!
02.28.14 Ole is playing at Fat Cat this Friday with Alex Garcia's Afromantra. The new album is about to be released and here's a great chance to hear all the exciting new music live. And this coming Saturday Ole will be accompanying Columbia student ensembles to Princeton University for the 3rd annual Columbia/Princeton Jazz Summit.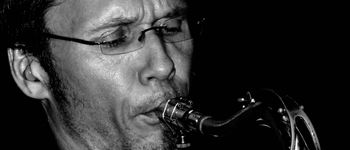 Ole plays Bari synthetic reeds