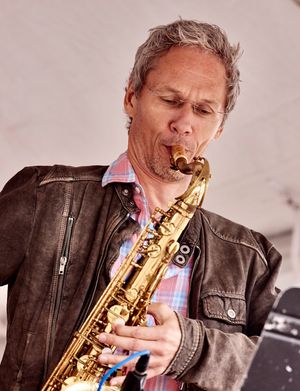 Ole Mathisen is a saxophonist, composer and teacher, with a strong background in jazz. He earned a Masters Degree from Manhattan School of Music, where he studied arranging with Maria Schneider, composition with Ed Green, and saxophone with Bob Mintzer, and he holds a Bachelor Degree from Berklee College of Music. Ole is the Director of the Louis Armstrong Jazz Performance Program at Columbia University, where he also has been teaching saxophone and directing ensembles since 2005.
On April 24 of 2013 Ole had his composition "Tone Poem: The Mind's Eye Inverted," read by the Buffalo Philharmonic Orchestra through a program by The Jazz Composers Orchestra Institute and Earshot. The composition explores outward communication of ideas that are instinctual, visceral and intuitive, through lyrical musical gestures. The composition employs in parts what Ole calls tonal fields, which are subsets of available tonal pitches that vary in each octave.
In 2010 Ole received a composer grant from Komponistenes Vederlags Fond of Norway and wrote the microtonal chamber orchestra piece "The Other Side of Night," loosely inspired by Stephen Hawking's book "The Grand Design."
In 2009 he was awarded Chamber Music America's New Jazz Works Grant, which resulted in Mirage, a multi movement chamber jazz piece based on illusive rhythmic layers. Mirage premiered at Miller Theatre in New York City. It was recorded live by NPR and featured on the radio shows JazzSet with Dee Dee Bridgewater and Jazzklubben with Erling Wicklund. Other awards include ASCAP Plus Awards (2004, 2005, 2007, 2008 and 2009), The DANY Arts Grant (2006) from the Danish Government, Tono Work Stipend (1999, 2014) from the Norwegian Composers Rights Organization, Artist Educational Stipend (1993) from the Norwegian Government, Faculty Association Award (1987) from Berklee College of Music, Phil Woods Incentive Award (1984) from Berklee College of Music.
Ole has worked on over 100 CD releases and has composed several movie and television scores.
His recordings as a leader or co-leader are: Floating Points, 2018 (olemathisen.com); 7 Seconds to Sundown, 2015 (olemathisen.com); Trapezoid, 2013 (Alessa); Mirage, 2012 (Jazzheads); Elastics, 2011 (Losen); Periodic Table, 2010 (Jazzheads); Chinese Horoscope, 2007 (Jazzheads)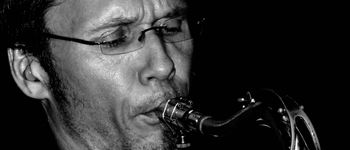 Ole plays Bari synthetic reeds